SIGNATURE
EVENTS
ECE is proud to look to its past, present and future in a schedule of signature events that will extend through June 2016.
UPCOMING EVENTS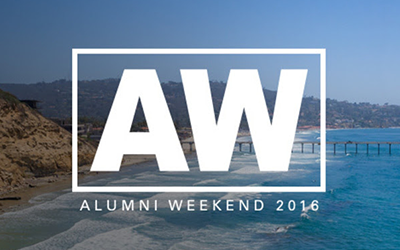 Alumni Weekend 2016
Saturday, June 4, 2016, 9am-12:30pm
Atkinson Hall, UC San Diego
Join us for the ECE Design Competition Showcase - Your Vote determines the winner!
PROGRAM:
9-10AM: Meet the Teams | Poster Displays
10-11:30AM: Team Presentations | Judging
11:30-12:30PM: Lunch | Fast Prototyping Demo - Pinball Machines
12:30PM: Winners Announced
Sponsored by: Atmel, Qualcomm, IBM, Stein Institute For Research On Aging, The Design Lab - UC San Diego, von LIEBIG, IEEE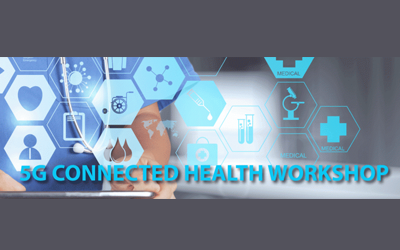 5G Connected Health Workshop May 11, 2016, 8am-6pm
Calit2 Auditorium, Atkinson Hall, UC San Diego
For the first time, the Center for Wireless Communications (CWC) is organizing the 5G Connected Health Workshop to precede the third edition of CWC's 5G Forum (taking place May 12-13). The inaugural event will bring together health care providers and health technology innovators from industry and academia to discuss key challenges and opportunities in connected health, and how new research collaborations and innovations, including new 5G networks, devices, and analytics, can address them. Connected Health, including Mobile Health and Digital Medicine, will transform engagement, workflow and data access across patients, providers and payers. The workshop will provide a platform to discuss novel wireless research applications and to identify and establish a collaboration roadmap on how to solve some industry challenges. ECE faculty speakers include Sujit Dey, Patrick Mercier, Vikash Gilja, Drew Hall, Yuhwa Lo, Ramesh Rao, and Jacobs School of Engineering Dean Albert Pisano. Speakers from the private sector will include Qualcomm Life, Kaiser Permanente, Care Innovations, Cisco Systems, Edico Genome, Mavericks Capital, Intel, Hortonworks, Sharp Healthcare, Merge Healthcare, and CureMetrix. Other speakers include UCSF orthopedic surgery professor Aenor Sawyer. For more information on the workshop agenda, visit http://cwc.ucsd.edu/content/agenda.
Register for the 5G Connected Health Workshop at: https://lnkd.in/bh2n67K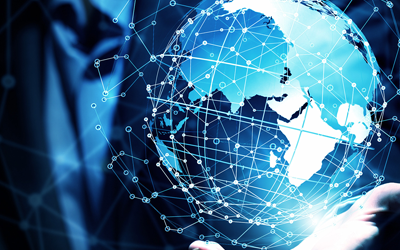 5G Forum and Research Review May 12-13
9am-7pm Thursday, 9am-1:30pm Friday
The Center for Wireless Communications (CWC) at UC San Diego is holding its third annual 5G Forum to investigate what new applications and user experiences can be enabled by 5G, including Smart Cities, Smart Manufacturing and Virtual Reality. Speakers will also explore the requirements that need to be met by 5G networks and devices, and how new innovations in 5G radio architectures, circuits, applications and network analytics can satisfy these requirements. New research projects launched by CWC as an outcome of the May 2015 Forum will be described, including early findings from these projects. As in our previous 5G Forums, industry leaders and experts from different industry segments, together with experts from academia, will participate as speakers and panelists. The Forum will conclude with a planning session which will help shape 5G innovations in CWC, ECE, member companies, and beyond. ECE faculty members slated to speak during the two-day meeting include Sujit Dey, Truong Nguyen, Tara Javidi, Peter Asbeck, Ian Galton, Drew Hall, Patrick Mercier, Gabriel Rebeiz and Albert Pisano. Consultant Chetan Sharma will deliver a keynote on "Connected Intelligence Era: Golden Age of Mobile, " and the dinner keynote will feature ECE alumnus Hossein Eslambolchi, executive chairman of Cyber Flow Analytics (on "Power of Technology to Transform the Future"). Other speakers from the private sector will include senior executives from Keysight Technologies, InterDigital, Qualcomm, NEC Labs, Nokia, KETI, OSIsoft, Itron Idea Labs, Kaiser Permanente, Mavericks Capital, Cisco Systems, Tsunami VR, HTC, Samsung, and NTT DOCOMO. Learn more about the 5G Forum, the agenda and speakers at http://5g.ucsd.edu/.
Register for the 5G Forum at: https://www.regonline.com/Register/Checkin.aspx?EventID=1830602
PAST EVENTS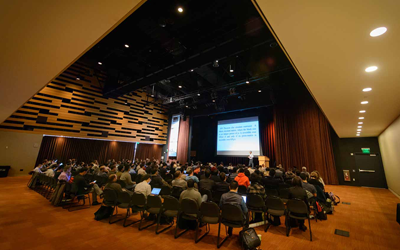 7th Annual Non-Volatile Memories Workshop 2016  March 6-8, 2016
Price Center Ballroom East, UC San Diego
The Non-Volatile Memories Workshop attracted more than 185 academic and industry researchers to a meeting co-hosted by the Center for Memory and Recording Research, the Non-Volatile Systems Laboratory, and Calit2's Qualcomm Institute at UC San Diego. The 7th annual UCSD NVM Workshop brought together scientists and engineers who work on advanced, non-volatile storage devices and systems. NVMs are crucial components of modern computing systems — components that make it possible to store increasingly large amounts of information in smaller spaces, at faster data transfer speeds and at lower cost to the consumer. In the most basic sense, NVMs make it possible to turn off a computer (or unplug a flash drive, a form of NVM) and have the device still 'remember' of a document. It's also relatively low-power, boasts fast random access speed and is known for being rugged since it doesn't require a spinning disk or other moving mechanical parts. The goal of the annual event is to facilitate the exchange of ideas, insights, and knowledge within this broad community of practitioners and researchers, and to foster the establishment of new collaborations that can propel future progress in the design and application of non-volatile memories. The workshop featured a full three days of talks on advances that have not only made it possible to store data in three dimensions, but also inside an entirely new material: strands of DNA. To learn more about NVMW 2016, visit the workshop website at http://nvmw.ucsd.edu/2016/. Read all about what happened at the 2016 meeting here.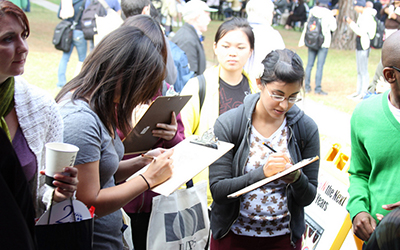 Founders Day / ECE 50th Anniversary Kickoff Event
Friday, November 13, 2015
As the entire campus marks Founders Day with a variety of activities, the ECE family celebrates the department's past achievements as we bring back prominent, influential and active alumni, emeritus faculty and staff. Registration is now open. Friends and family welcome.
Learn More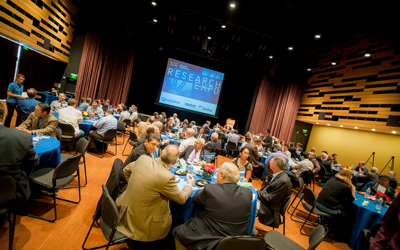 Workshops, Forums, Symposia, Alumni Seminar
September 21, 2015 – May 2016
ECE is hosting or co-sponsoring the following conferences, which offer opportunities to reflect on the current state of research in areas where the department continues to play an important role. The events include one of the largest international gatherings of experts on information theory, the 7th annual workshop on non-volatile memories, as well as important meetings on power amplifiers, RF circuits, and the coming generation of 5G wireless. Plus, ECE faculty and graduate students will participate in the Jacobs School of Engineering's Research Expo 2016. As more details become available for each event with opportunities to gather ECE alumni and faculty attending these events, we will link to the active sites for more information.
• Power Amplifier Symposium: September 21-22, 2015
• ITA Workshop:  January 31-February 5, 2016
• Circuits/RF Symposium: February 2016
• Non-Volatile Memories Workshop: March 2016
• Jacobs School Research Expo: April 14, 2016
• CWC 5G Forum:   May 2016